BIO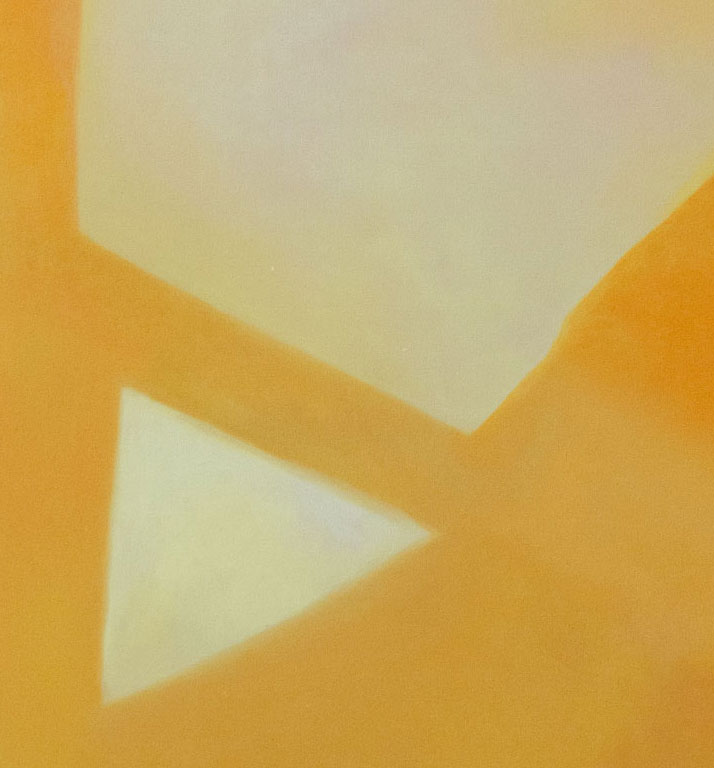 Born in Rome in 1993, Eleonora Nanu started to study art in high school, attending classes in Music, Dance, Multimedia Art and Theatrical Acting.
In 2013, following her artistic inclination, she moved to Germany to pursue her art education.
From 2014 to 2016, she studied in the class of film and photography artist Marijke van Warmerdam at the State Academy of Fine Arts Karlsruhe, Germany.
During those years, she increasingly discovered the painting medium. Driven to make it her own artistic focus, she decided to move to the Dresden University of Fine Arts.
Here she studies in Professor Christian Macektanz's painting class, where she has been exploring the painting practice since 2016.

ARTIST STATEMENT

I see my paintings as a depiction of a particular mood or feeling that I experience in contact with reality.
The subjects that I choose are elements of everyday life: a window, some plants, nature or simple objects.
Their colour, shape and beauty moves me, thereby allowing me access to my imagination.
What greatly interests me is the connection and interplay between elements in reality and the imaginary elements achievable through the painting process.
With the help of tools like colour, perspective, form and contrast, my wish is to achieve an image of vibrant feeling and beauty.

EXHIBITIONS

2020 Degree Exhibition, group exhibition, Academy of fine arts, Dresden
2019 End of Year Exhibition, group exhibition, Academy of fine arts, Dresden
Klasse Macketanz, group exhibition, Invalidova, Prag

2018 Double Trouble, group exhibition, Kunstquartier Bethanien, Berlin
Partida, group exhibition, Galeria Independiente La Tabacalera, Madrid
End of Year Exhibition, group exhibition, Academy of fine arts, Dresden
Wandeln, group exhibition, Oberlandesgericht, Dresden
Nacht der Kunst, group exhibition, das Kunstfestival der Georg-Schumann-Straße, Leipzig
Finding is the first Act. The second, loss, group exhibition, Kunsthaus, Dresden

2017 Dominio Pubblico Teatro, festival with group exhibition, Teatro India, Rome
End of Year Exhibition, group exhibition, Academy of fine arts, Dresden
24 Stunde Ausstellung, group exhibition, Lipsiusbau, Dresden